Steam baths have been evolved from the Roman empire. This is considered to be a Roman tradition where everyone despite of their social status had the capability of having a steam bath. Therefore, Romans have built common steam bathrooms called "Public steam bathrooms" which had three main rooms for different purposes. The supplies required for these baths were came from natural hot springs. Modern steam bathrooms took its inspiration from these Roman steam bathrooms and they try to decorate these steam bathrooms according to the Roman architecture. Because of the advantages generated by steam baths, most of the gyms and spas have a separate steam bath area. Now, celebrities tend to build their own steam bathrooms because of the prestigious benefits. Steam baths or steam room are a specific place that is filled with steam and the humidity is at a higher rate when compared with the sauna. That is the difference between a sauna and a steam bath. Sauna creates a dry environment while steam bathrooms create a high humid environment.
You may have seen in many DIY videos where they direct us to use a bowl full of boiling water to exfoliate ourselves. What we have to do is, holding our face over the steam generated by the hot water. This method is considered to be the face steaming method and it will exfoliate the skin and remove all the impurities from the face and pores and will help in removing all the blackheads and whiteheads. The same effects will be given by the steam baths but to the entire body. The steam bath will enhance the blood circulation around arteries and veins around the other body parts like legs, hands etc. Showering in steam baths will detoxify your body through sweating. Sweating is the key method to detoxify the inner body because all the unwanted toxic substances in the body will remove from the body with sweating. Why you think most of the gyms have steam rooms? Its because all the muscle pains and injuries occurred with the workout can be eliminated with the steam rooms. So, a steam bath after a good workout will help people to avoid all the pains. Ancient Romans used these steam bathrooms as a social hub. They have spent their entire evening in steam bathrooms because these Romans had built these steam rooms as enormous bathing complexes to enjoy and spend some time with their friends while eating, exercising etc. Similarly, modern steam rooms are also used as a place for social gatherings because people tend to spend some quality time with their friends and family. This will help to give people time with their positive gatherings and relaxation therapies because steam bathrooms are a way of modern relaxation. This will help to reduce to stress and tensions. There are some steam rooms that steam infused with mind relaxing scents. They can be lavender, roses, peppermint, jasmine etc. because the smell generated by the steam rooms it will boost the mind relaxation. Improved blood circulation, ease out breathing, temporary weight loss because of the water reduction of muscles due to sweating, enhancing metabolism, are some of the other advantages of spending time in a steam bath.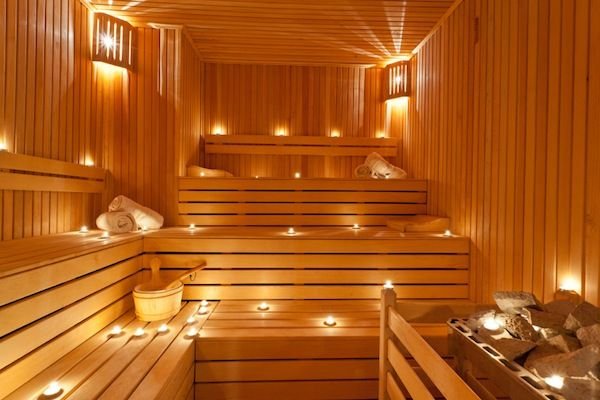 Therefore, having a good time in a steam room is a good practice. Taking a good bath before entering into the room, keeping hydrated and taking breaks about 15-20 minutes will help to gain maximum advantages.