Skin whitening and lightening products have been the talk of the town during the last few decades. During ancient times girls used natural ingredients like turmeric, carrot and pumpkin juice, aloe vera extracts, rose water, fullers earth, apple cider vinegar, sea salt, sandalwood to enhance the skin tone by two or three shades. Mixing these ingredients with bee honey or water and applying it all over the face, neck and the other body parts and leaving this mixture in the skin for about twenty minutes will cause to light and bright the skin tone. But this procedure requires patience and the results are time taking. It will take about one to two months to enhance the skin tone by at least one shade and it is compulsory to use these natural remedies for about three or four times a week with a proper skincare routine, to take good results. Since this is time taking and because of the difficulties entitled with the busy lifestyle some of the local and multinational companies have come up with some of the skincare remedies locked and secured in some handy skincare bottles named as "skin whitening creams". Not only whitening creams but also, they have invented with body whitening serums, facewashes and soaps.
People who live in countries which are located near to the equator has dark skin complexion because of the highest amount of melanin components hidden in their skin to protect them from sun rays. Skin whitening has become the biggest nightmare for Asian and African people. They think that having a white skin tone is the birthmark of their beauty. So, they tend to apply whatever the beauty product which guaranteed them for giving a white and smooth skin tone. There is a negative side of these whitening products since these whitening products have a brutal amount of chemicals that are harmful to the human skin. Recently it has been discovered that the amount of mercury contains in these beauty products are extremely high compared to the recommended amount of mercury percentage. These excessive chemical percentage in the processed creams will cause chemical burns, mercury poisoning and in the long run, it will be extended up to skin cancers. This situation is considered to be the pathetic side of skin whitening products.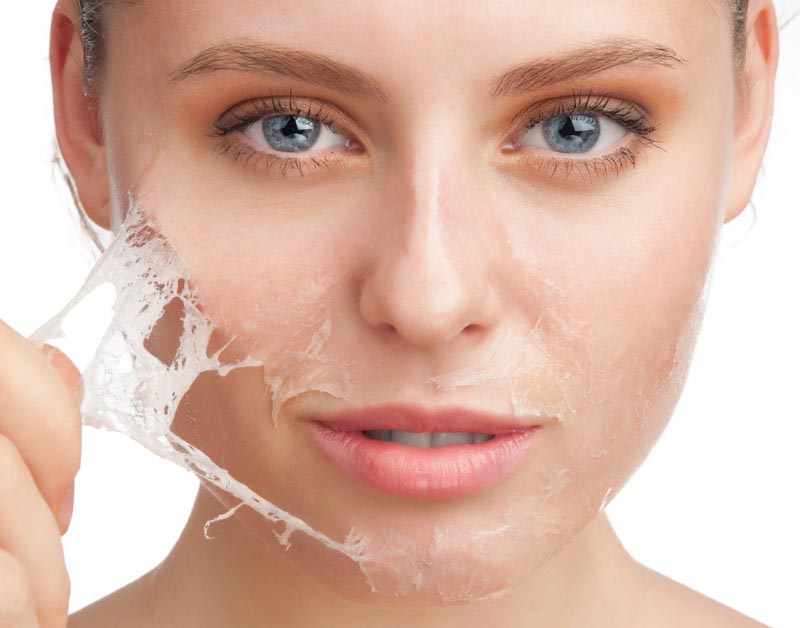 Then it comes to the Glutathione skin whitening products which have recently come on fire because of its properties. Glutathione is considered to be an antioxidant. This antioxidant is considered to be available in each and every cell in the human body. Most importantly this antioxidant helps in controlling the skin tone of the human body. Most of the skincare products manufactured these days have products that contain glutathione. Dermatologists and doctors too recommend glutathione as a good antioxidant that helps in skin whitening. Not only this but also, glutathione is considered to be having good antiaging properties, considered as a remedy for some diseases such as cancer and some situations like autism, it supports immunity system and it stimulates the metabolism of the human body, helping the liver to deal with fatty liver and other chemical intakes such as alcohol and it helps with infertility. The amount of glutathione contains in a body diminishes with the age and diminishes when people have poor health. There are some vegetables and fruit which contain a lot of glutathione. Garlic, Broccoli, Asparagus, avocado, spinach, tomatoes are considered to be enriched with glutathione. It says that eating a considerable amount of this food will help to enhance the skin tone but the body doesn't absorb glutathione well from these foods. Therefore, people tend to go for different products which are made of glutathione.
There are different products made for skin whitening where it contains a considerable percentage of glutathione. These products are considered to be Glutathione creams, face washes and serums. These products help to remove all the impurities in the skin, to cleanse the skin and finally it will enhance the skin complexion while removing all the dark spots, scars, pimples and will even out the skin. Side effects of these creams and serums are low compared to the other skincare products which include unwanted bleaching components and chemicals because of the amino acid composition in glutathione. Except for the skincare products such as face washes, serums and soaps which are made to give benefits from outside by applying, there are some products made from glutathione to take inside the body. It is considered that these glutathione products to be taken inside, have best visible results than the products applying externally. Glutathione injections and pills are considered to be the form of the glutathione to be taken inside. In order to take these injections and pills, it is a must to have doctors' approval. But the crucial factor is the availability of salons and other institutions that inject and recommend glutathione products without proper doctors' approval. Glutathione pills are available in pharmacies and can be taken on a daily basis for about several months and will give the best results. When considering about glutathione injections, it is a must to take these injections on a continuous basis to maintain the skin tone gained by the injection. If not, the colour starts to fade off. Therefore, it is important to maintain the skin tone. Once you take the glutathione injection, it will take three weeks to show off the results of these injections. Glutathione injections and the metabolism rate have something to do with the results. Because, if the metabolism rate increases the results will appear soon and vice versa. During this period of glutathione intake, it is wise to eat more food that contains glutathione. While taking glutathione it is advised to take vitamin C as pills or vitamin C as food because vitamin c is vital for the functioning of glutathione.
When talking about the adverse effects of glutathione, there are no complex or long-term studies conducted based on glutathione intake. Therefore, there is no much more evidence regarding the side effects of these glutathione intakes. The main disadvantage is, Glutathione intake is considered to be highly expensive. Not everybody could afford it. Except for creams and serums which contains glutathione, glutathione injections and pills are really expensive and most importantly you have to maintain the glutathione intake. Glutathione intake may not gain positive results always. Sometimes it may come up with negative results as premature aging of the skin, skin infections and more importantly skin cancers and kidney malfunctions. Similarly, glutathione intake is not recommended for everybody. Pregnant women and breastfeeding mothers are not recommended to make glutathione. Therefore, it is advisable to take doctors' instructions before taking glutathione.
Whatever the skin tones a person has, the thing to consider is maintaining healthy skin. Therefore, adhering to a proper skincare routine is advisable to gain healthy skin. Cleansing, washing, toning and moisturizing and applying sunscreen is considered to be the basic steps of a skincare routine. Engaging in these routines will make the skin healthier.